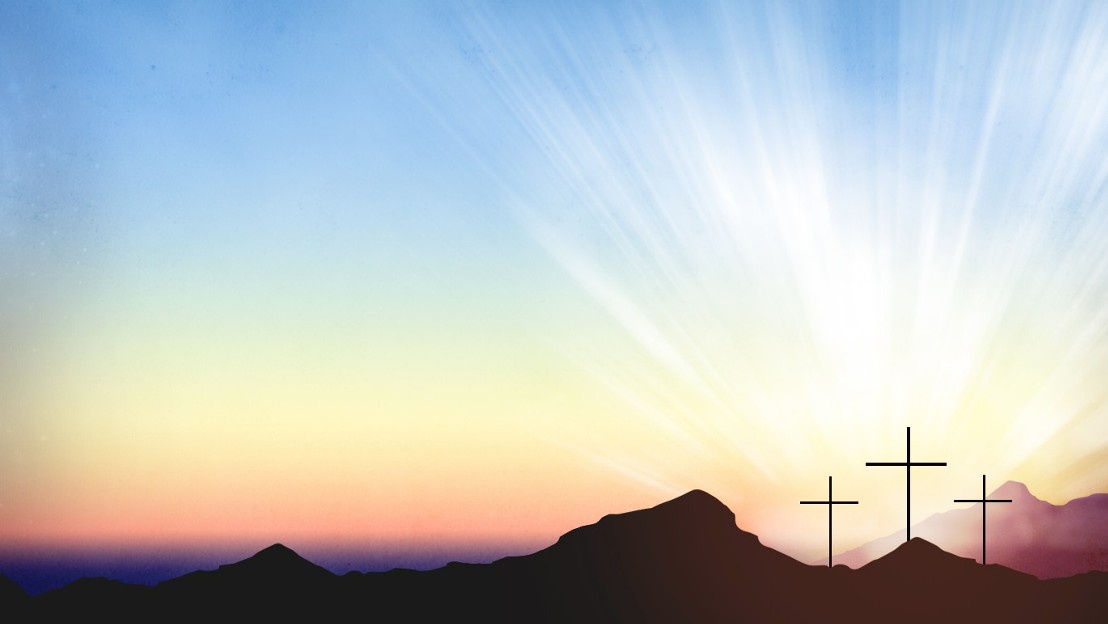 In Acts 1:8, Jesus said:
"you will receive power when the Holy Spirit comes on you; and you will be my witnesses in Jerusalem, and in all Judea and Samaria, and to the ends of the earth."
Here, Jesus is calling us to go and be His witnesses. But right now, our county is telling us to stay. So how can we be witnesses of Jesus's Resurrection in Ukiah as we're sheltering in place?
To begin with we received the power of the Holy Spirit to be witnesses of the Resurrection when we came to know Jesus as our Lord and Savior. When we asked Jesus to come and live in our hearts, He sent the Holy Spirit to live within us. The Holy Spirit gives us the ability, the courage, and the wisdom we need in order to let others know that Jesus really is alive. Jesus is just as alive within us through His Holy Spirit as He is in heaven. The same Jesus who showed Himself alive for 40 days to people in different places and in different circumstances, and the same Jesus who is alive in heaven, is living within us
The Holy Spirit is enabling folks in our congregation to be witnesses of Jesus's Resurrection in a variety of ways. Some people in our church have been talking to me about the stimulus checks that they have just received from the government. They said, "We don't really need our checks are there some families that need financial help?" Why would they do that? Because Jesus is alive in their lives.
Two weeks ago, some of the guys in the congregation made dozens of cookies for Mother's Day. When we gave them out to women who drove up to the church one of them said, "You just made my day. I can't be with my children today and it's been really hard on me. Thank you for doing this." Another woman said, "My mother died last week and I'm on the way to the cemetery to put flowers on her grave. Thank you for these cookies. They really mean a lot right now." We had no idea that our cookies would have an impact like that. But Jesus did
I have called people on the phone to pray with them before they have surgery and they are telling me, "I have had so many people in the congregation calling me up to pray for me. God bless our church." Those people are being healed by Jesus because He is alive.
People in our congregation are also becoming experts with Zoom technology just so that they can provide tech support to others who are struggling to connect with our Bible studies and with their friends and families In fact, we have more people in their 70's and 80's providing tech support than in all of the call centers in all of India combined. When a teenager sees his grandmother providing tech support, he knows it is some kind of miracle. Jesus really is alive.
In all of these situations, people are showing that Jesus is alive by what they are saying and by what they are doing. The Holy Spirit is enabling us to experience the reality of the Resurrection and bear witness to it right now, right where we are. We are able to bear witness to the Resurrection when people are grieving, when people are feeling isolated, when we're caring for others, and when we're making sacrifices in order to provide for the needs of others
And then one day, the shelter in place restrictions will be lifted and we will no longer have to stay. We will be able to go. Soon we will be able to go and take the Good News that Jesus is alive to the regions around us and even to the ends of the earth. Just like the others who brought this life changing news of the Resurrection to us when Jesus called them to go.
---
More from Our Blog