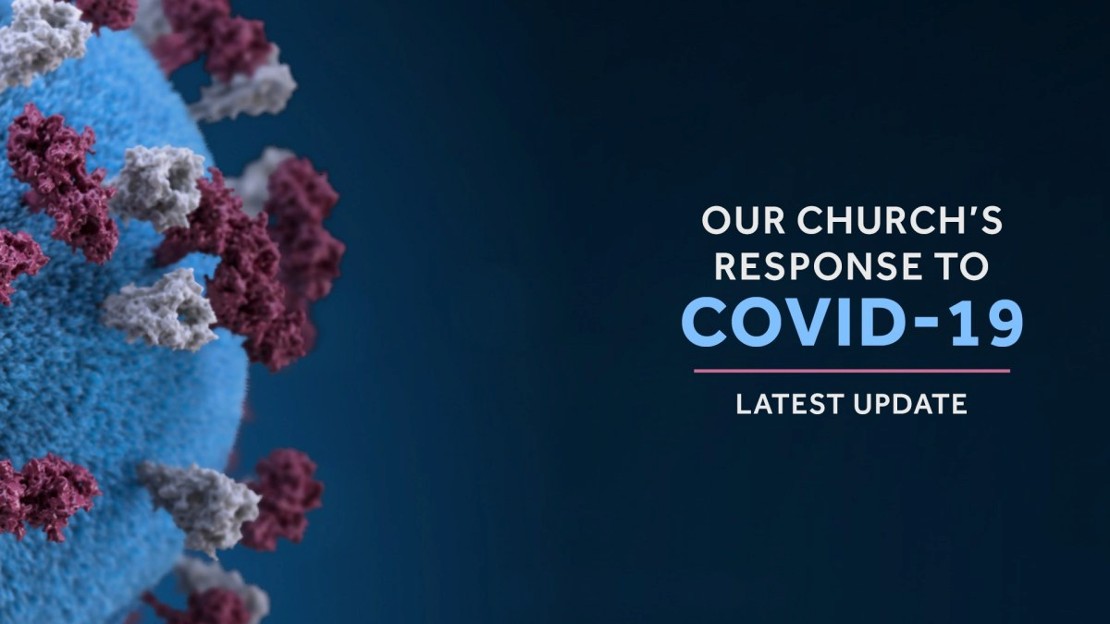 We will always care for the Lord's flock. This will never change. However, the ways in which we care for the flock are changing because of the new shelter in place restrictions. Following the guidance from Mendocino County, the Session met last night we have decided to do the following:
Our worship services will be available through live streaming on YouTube. On Sunday mornings at 10:00 am, go to this address on the internet and you can join us in live worship: https://www.youtube.com/channel/UCaOi6c5alzTzykpLh-O1FxQ
Our Bible studies and other groups can continue to meet using a social media site called Zoom. If you are interested in conducting your group on Zoom, please contact the church office and we will help you to set this up.
We will also continue to stay connected to one another through the church web page, Facebook, email, and telephone.
Church web address: http://fpcukiah.org/
Church Facebook address: https://www.facebook.com/fpcukiah/
Church email address:
Church phone number: (707) 468-9235
David's cell phone: (707) 391-3888
The Mendocino County Health Officer and the Mendocino County Chief Executive Officer conducted a teleconference for church leaders, yesterday. The county has provided the following shelter in place guidance for churches:
Churches provide essential services such as, providing food and meals to those who cannot get to grocery stores, helping people to stay connected, and providing mental health care.
Our church staff is allowed to work in the church office, since we provide essential services.
We are allowed to live-stream the worship service from the sanctuary on Sunday at 10 am. We are allowed to have up to 10 people in the sanctuary and we must maintain social distancing.
Pastors are allowed to make pastoral visits to hospitals, convalescent homes, and the homes of those in need.
Pastors are allowed to conduct weddings, funerals, and grave side services as long as there are less than 10 people involved and all must maintain social distancing.
Churches are allowed to make meals to be taken to those in need.
The bottom line: The church provides essential services. We can have a group at the church that is less than 10 people. We must practice social distancing at all times.
Accordingly, we will not have the coffee hour or Lenten lunches on Sunday. If you need pastoral care, you are allowed to come to the church.
If you need help getting food to your home, please call the church office. We have a group of people who will go to the grocery store for you and bring the food to your home. We also have people who are ready to help you with errands and transportation. If you would like to help provide these ministries, please call the church office.
Last Sunday, I preached about our calling to care for the Lord's flock, from John 21:15-19. Looking back on it, it's always amazing to see how the Lord gives us a message for a situation that we had not yet anticipated. This was a sermon that I wrote in February and originally preached in Uganda during our church mission trip there. I had no idea we'd need to hear this during the COVID-19 pandemic.
In this passage of Scripture, Jesus is having a conversation with Peter and He asks Peter three times if he loves Him. Peter answers, "Yes", three times. Jesus responds to Peter's "Yes" by saying, "Feed my lambs", "Take care of my sheep", and "Feed my sheep".
When we commit ourselves to loving Jesus, we are also committing ourselves to caring for the flock of Jesus. Even during the COVID-19 pandemic. This is the time to love generously, as Jesus loves us generously.
Please continue to pray for each other and to check in with each other. Do not isolate yourselves and do not let others become isolated.
And please continue your generous financial support of the church. You can still give your support by mail and on-line.
Our Good Shepherd is always caring for us. We are never alone, even during a pandemic.
In Christ,
Pastor David
(707) 391-3888 cell
---
More from Our Blog