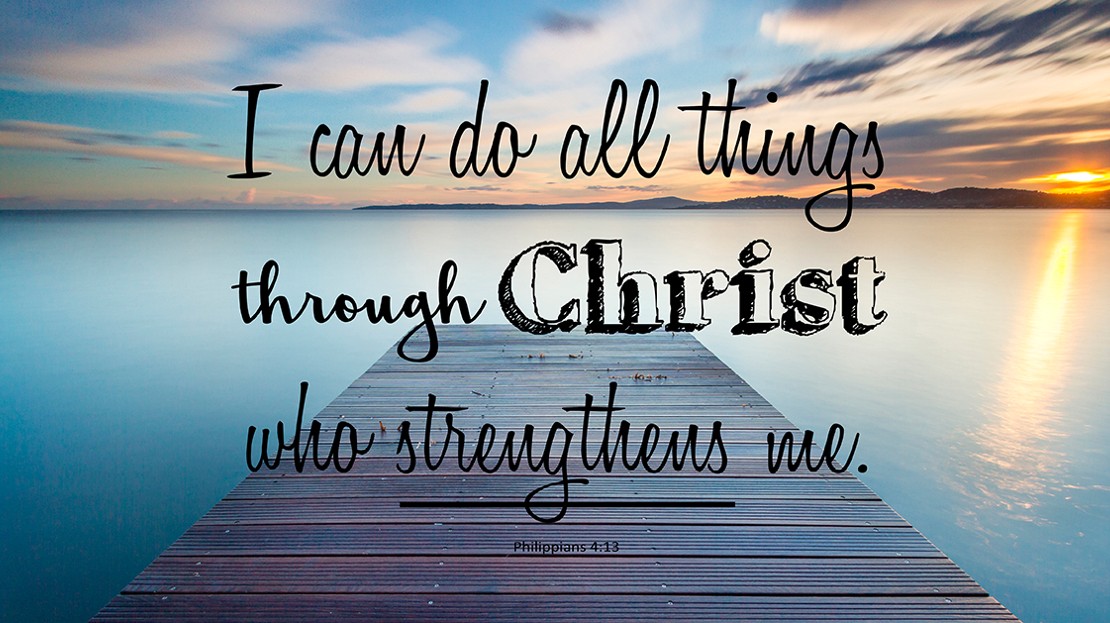 This is one of the first Bible verses that I memorized as a child in Sunday School. I've always thought about this verse when I faced difficult situations in life. For example, sitting in the principal's office at school; backpacking in the Sierras with my high school youth group; cramming for exams in college; welcoming my kids into the world in the hospital maternity ward; walking into the sanctuary for my mother's funeral; getting on the plane that would take me into Iraq with Marines; and moving to Ukiah. But I never thought I would be thinking about this verse during a COVID-19 pandemic.
I'm OK with the endless hand washing. The shelter in place restrictions are not really a problem. Helping people to manage their anxiety is not that much of a stretch. It's the mysteries of Zoom that cause me to think about Philippians 4:13. And the technological challenges of producing a live-streaming worship service have caused me to spend a lot of time in prayer.
But God is good. We've had several successful meetings and Bible studies on Zoom. And we're getting better at live-streaming our worship services. I can do all things through Christ who strengthens me. And so can you.
You can all look back on the times in your lives when the Lord was with you as you faced very difficult situations. You have all experienced the Lord's strength when you were weak. You have all done the impossible because the Lord enabled you to do so. This time is no different.
Our Lord Jesus Christ is always giving us the strength we need to face whatever challenge we experience in life. Especially now. He is giving us strength even when we're not asking for it. We will get through this time, with the Lord's help.
In Christ,
Pastor David
---
More from Our Blog