Important Note: Due to the coronavirus pandemic, we are temporarily suspending ALL our regular onsite Youth and Family Programs. Click here to check our calendar for information specific to an activity.
Children:
P

re-K Sunday School (ages 3-5) and Nursery Program - Onsite Temporarily Suspended
Our community's smallest members enjoy Sundays in our nursery. While our babies and "under 2's" enjoy safe and loving care from our nursery staff and volunteers, we have created a place where preschoolers can genuinely experience the presence of God through songs, prayer, play and with lessons geared just for the curious preschooler. We pray that each child will come to know and rely upon God through their lives.
Elementary Sunday School (Kindergarten - 5th grade) - Onsite Temporarily Suspended; Online Sunday School Program Click Here!
Children in grades K - 5 are invited Sunday mornings for a fun time just for kids! We want your children to learn to worship a real and loving God, so kids begin with their families at 10am in the worship service and then are dismissed a short time later for exciting games and a special bible lesson.
YOUTH GROUP - Onsite Activities Temporarily Suspended; Online "Zoom" Meetings each Wednesday at 3 -5 pm...Ask Alexis for details
We offer a youth group for anyone between 6th grade and 12th grade at the church. Come for a fun time of games, snacks, hanging out, learning from the Bible and finding out how God's message applies to your lives. Youth group is split between two age groups and meets Wednesdays, from 6 to 8 pm.
We will also host Devotionals and Donuts for 6th - 12th grades every Sunday morning at 10 am for our youth group as well. Everyone is welcome, so bring your friends! For more information on our youth activities see our youth page on Facebook. Also, follow us on Instagram @fpcuyouth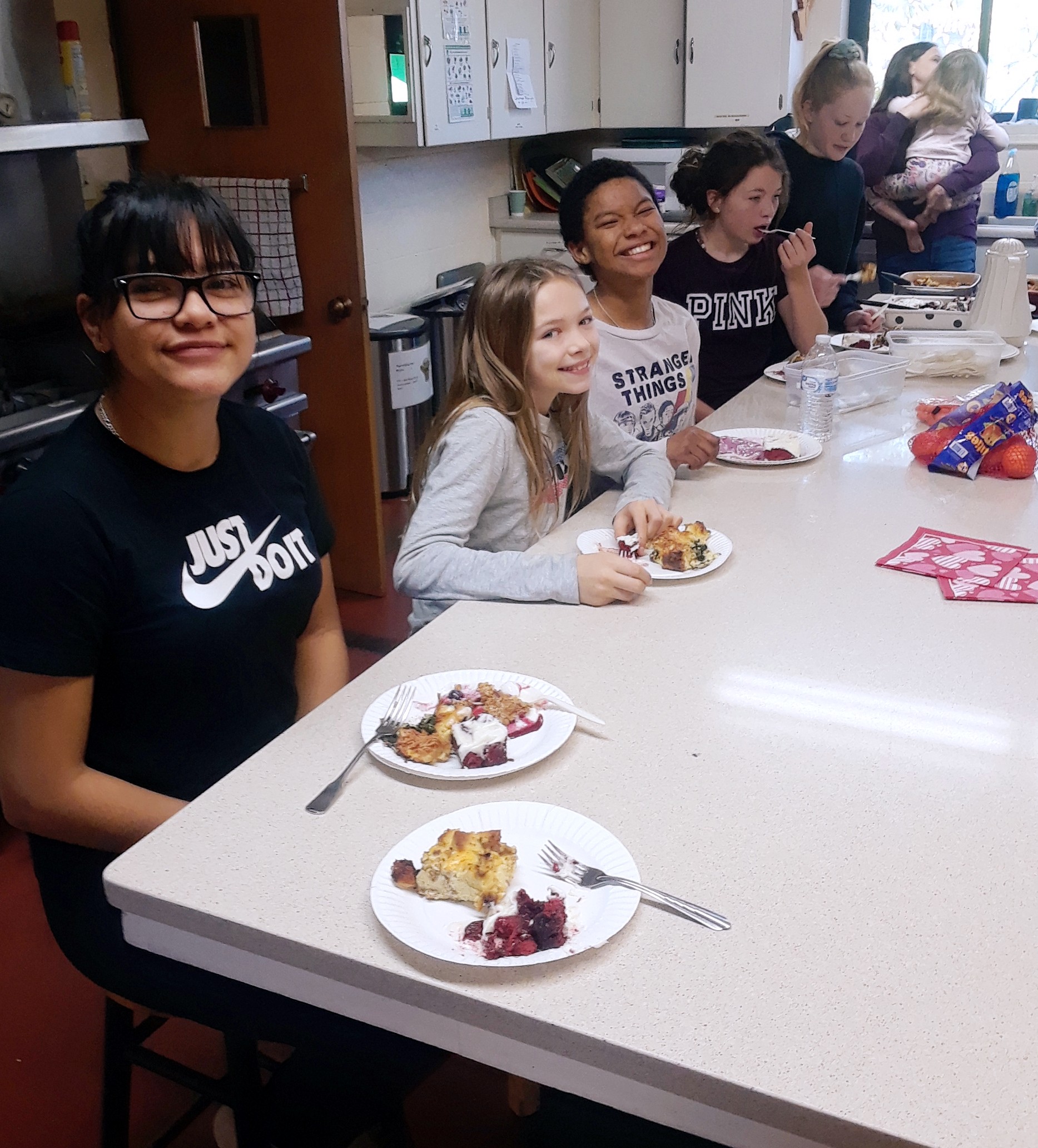 VACATION BIBLE SCHOOL - Temporarily suspended!
Each summer we stay cool by learning about Jesus' love for us! All preschool - 6th graders are welcome to this FREE event (dinner is included)! Our 2020 VBS "Rocky Railway" was scheduled for June 22-26. TBA.